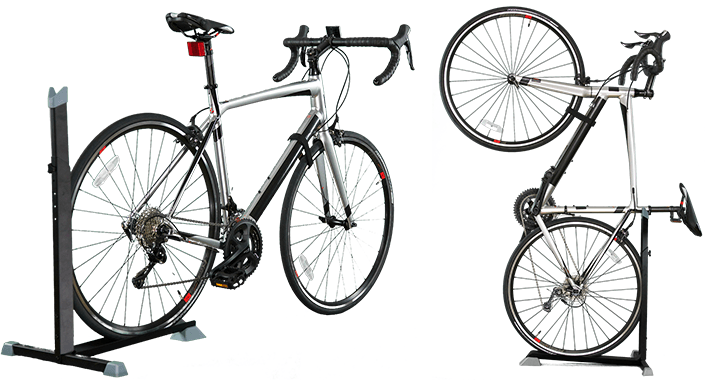 The Bike Nook Bicycle Stand is the easy, secure way to store your bike! Save up to 3.5 feet of floor space instantly as your bike rests up and away in a vertical handstand position.
It's The Ultimate Storage
Solution For Your Bike!
Easy-to-use upright design means no more struggling to lift and hang heavy bikes to make room in your house. It prevents bikes from scratching or damaging walls, ceilings, cars, and more while you store.
It also lets you keep your bike inside, protected from bike thieves and other damage.
And it adjusts to various heights, for bikes with 10 inch wheel size or bigger; so it's perfect for mountain bikes, road bikes, racers, kids' bikes, beach bikes & more!