FitPAWS is a canine fitness company that designs and manufactures Canine Conditioning Equipment. Their equipment is an essential part of any dog's training program. Your dog's body will automatically react to the shifting movement of the balance products as they use different muscles simultaneously. Adding this strengthening activity to their cross-training activities 3-4 times a week has many benefits, including:
• Improved reaction and control
• Increased trunk and core strength
• Stabilization of weak areas
• Improved balance and proprioception
(awareness of the body's position in space)
• Increased range of motion in joints and elongation ofthe muscles
• Improved sensory and body awareness
Caninegym Gear Agility Kit. Agility helps develop a stronger bond, confidence and self-awareness for any age or breed.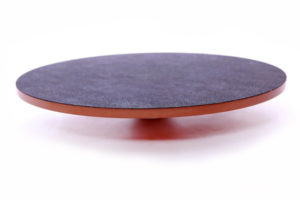 Hurdle Set. The FitPAWS Hurdle Set is an incredible value for the backyard agility enthusiast, traveling animal rehab practitioner or professional dog trainer. Great for cardio, agility, gait training and body awareness.
Wobble Board. 36" or 20" boards are great dynamic balance training tools to add to your dog's cross-training as they rotate 360°.
Sports Klimb. This is great for training & agility. Connect multiple platforms to create a dog playground.
Caninegym Fitbone. Instability training on the patented FITbone helps build core muscles, body awareness, and balance.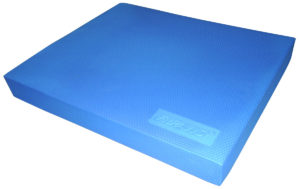 Fitpaws Balance Pad. Balance Pad make it an effective training tool for improving motor skills and balance.
Fitpaws Trax Donut. NEW TRAX Surface Prevents Slipping and Provides Neurosensory Stimulation. NEW Burst-Resistant Design Provides Safe Balance Platform for Conditioning and Rehabilitation Exercises.
www.fitpawsusa.com